YACHT CHARTER SANTORINI
Santorini Yacht Charter Destinations

Luxury Yacht Charters in Santorini and the Cyclades Islands.
Santorini Yacht Charter Guide
Santorini
Santorini, considered one of the most romantic places on earth, is famous for its incredible sunsets, fine wine, dining, and breathtaking views and is a must-explore destination for a luxury yacht charter. Santorini is located at the most southern point of the Cyclades in the Aegean Sea. A finest yacht charter destination.
Oia is the most famous village in Santorini, known for its unique lifestyle and stunning sunsets. Visit the capital Fira, Imerovigli, Firostefani, beautiful villages, perched on the caldera. Enjoy breathtaking views of the Caldera and the world-known Santorini sunset and many secret spots only accessible by yacht or boat. Day yacht rentals Santorini, private cruises, island hopping, superyacht charters. Indulge in a memorable luxury yachting experience on board a crewed private yacht in Santorini. A lifetime yachting experience in the best fascinating backdrop in the world.
Yacht Charter Santorini & Cyclades
Santorini is one of the most beautiful, fascinating islands in the world. Charter a Santorini yacht and explore Santorini, Thirasia, Amorgos, Milos, Ios, Paros, and the cosmopolitan Mykonos on a crewed luxury yacht charter. The finest islands with the most famous coastlines and views of the world, for any type, lifestyle of private yacht vacations.
Our special yacht advisor will select the perfect Santorini yacht according to your needs for a one-of-a-kind cruise in Santorini and the Cyclades Islands. Our luxury travel experts will create a tailor-made itinerary of multi-destination in Santorini and the Cyclades Islands, covering your every desire and lifestyle. Your yacht concierge will be 24/7 at your disposal, covering any last-minute requests like VIP access to clubs, private events, restaurant reservations in Santorini, Paros, Mykonos, and the Cyclades Islands.

Enjoy stunning coastlines, sandy beaches, secret spots, and the on-of-a-kind white and blue Cycladic architecture. Finest Yacht Charter Santorini luxury team provides luxury at its finest, with the finest luxury yacht charter experiences Santorini and the Cyclades Islands have to offer. Contact your Finest Yacht Charter Santorini yacht advisor for a personalized luxury yacht selection combined with Santorini Concierge, Paros Concierge, and Finest Luxury Concierge Mykonos luxury services.
DISCOVER THE BEST YACHT CHARTER DESTINATIONS IN GREECE: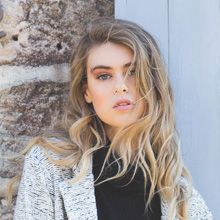 Finest Yacht Charter Santorini
Charter a yacht and explore Santorini and the Cyclades. We have access to more than 500 luxury yachts in Santorini and Greece. We are locals, and we can make the best of the luxury tailor-made holidays in Santorini and the Cyclades Islands, guaranteed.
Finest Yacht Charter Santorini