FINEST YACHT CHARTER
Luxury & Yacht Services

Our luxury team manages every aspect of the charter on your behalf.
Luxury Travel
Have our luxury travel experts and lifestyle managers suggest a unique itinerary according to your tastes, with a crew briefed and ready to meet your expectations. Explore some of the most amazing spots and exclusive VIP destinations of the Mediterranean.

Finest Luxury Group, led by an executive team of industry leaders, is dedicated to raising standards in luxury travel & wellness fulfilling every travel, lifestyle, and leisure request.
Shore Excursions
Start creating your own personalized yacht charter itinerary with Finest Yacht Charter and explore Mediterranean and worldwide destinations. Monaco, Monte Carlo, Eze, shopping sunsets in Santorini, and having a blast in Mykonos are the ingredients of a truly unforgettable holiday!

Attractions, Leisure Activities, Sports & Adventure Activities. Private tours, lifestyle managers, and your yacht concierge will be 24/7 at your disposal to cover any last-minute requests!
Yacht Concierge
Experience the best of luxury yacht charters. Cruise around the Mediterranean assisted by our professional team. Although yacht brokers aren't concierges… in our case, this does not exist. Your yacht broker is a Luxury Yacht Concierge. We are your trusted partner in every aspect.
Yacht VIP Services
Finest Yacht Charter in partnership with Finest Luxury Group provides the finest VIP services to yachts and superyachts in the Mediterranean and worldwide. Our lifestyle managers and event planners arrange everything from VIP table reservations to anything you can imagine!
Yacht Chauffeur
Finest Yacht Charter in partnership with the best chauffeur companies offers a world-class VIP private taxi service for every occasion. Experienced chauffeurs, all extremely professional, punctual, and discrete, 24/7 available to assist you with anything you might need.
Yacht Provisioning
Finest Yacht Charter offers a first-class superyacht provisioning service to guests or crew. Devoted and specialized in superyacht provisioning, our agents and lifestyle managers can supply anything even on short notice in the Mediterranean and worldwide.
Yacht Event / Party
Whether you are planning the wedding of your dreams, a birthday, yacht party, or a corporate event our lifestyle managers and luxury event planners will conceptualize and create a spectacular world-class event in Greece, France, Spain, and the Mediterranean.
Yacht Gourmet
Each chef is carefully selected and added by our luxury team and is especially sensitive to all food allergies and food intolerance. Our Chefs will create the perfect menus for any diet restrictions or taste, offering fine dining dishes to our superyacht guests.
Yacht Security
We provide both discrete and overt services for private and luxury yachts whether the superyacht is at sea or in the port. On-vessel & Land-based security, Close Protection services, static security guards, Event and Party security services. Onshore security services in the Mediterranean.
Sport & Expeditions
For sports enthusiasts and adventurous explorers, a superyacht charter offers a new world of exciting possibilities. From F1 series around the globe with personalized race viewing and lifestyle events to yacht toy sporting in a secluded Mediterranean bay to unlimited possibilities.
Corporate
Corporate team building events inspire bonding and teamwork, improving the communication of the team, enhancing emotional intelligence, and improving productivity. A corporate yacht charter is a life-affirming experience. Boost the morale of employees, and implement team-building exercises. Define to our team the issues important to you and your desired business outcomes. 
Luxury Wellness
Rebalance your mind and body whilst on a superyacht charter with the finest things in life. Take time to relax and unwind, focus on your health and wellbeing. Explore secluded bays, white sand beaches, turquoise waters, Mediterranean cuisine, and your wellness team. Pamper yourself, refine your senses, spoil yourself in a luxury wellness yacht charter.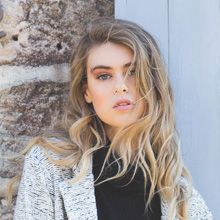 Finest Yacht Charter - Finest Luxury Yachts
With a wide selection of the finest luxury & yacht services, a top list of leisure & adventure activities, we cover and always exceed the needs of even the most demanding clients.