YACHT CHARTER ITALY
Italy Yacht Charter Destinations

Luxury Yacht Charters in Italy.
Italy Yacht Charter Guide
Italy
Explore Italy and the famous Italian destinations, Naples, Amalfi, Capri, Portofino, Sardinia, Rome, Sicily, and Venice. The Italian Riviera is the prettiest stretch of the Italian coast, and Sicily is an island with beautiful nature, and culinary delights. Yacht charter in Capri, located on the south side of the Gulf of Naples, and the Amalfi Coast with secluded harbours and crystalline waters.
Italy Yacht Charter
In Italy the season, like most of the Mediterranean, generally runs from April to the end of October. The types of yachts available for charter in Italy include motor yacht, sailing yacht, powerboats, crewed yachts, catamarans, sailboat, luxury yachts, mega and superyachts. There is no better way to experience Italy than on a luxury yacht charter.

Chartering a yacht in Italy on an Italian yacht charter holiday, you will discover some of the most beautiful places and destinations of the Mediterranean. A yacht charter with Finest Yacht Charter is the way to experience the best of the Italian coastline, with a large range of sailing & motor yacht charters. Contact your Finest Yacht Charter yacht advisor for a personalized yacht selection.
DISCOVER THE BEST YACHT CHARTER DESTINATIONS THE MEDITERRANEAN: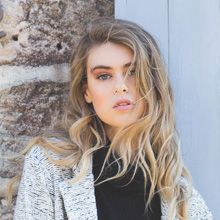 Finest Yacht Charter Italy
Rent a private yacht and explore Italy. There is no better way to explore Italy than on a luxury yacht charter.
Finest Yacht Charter Italy