YACHT CHARTER MONACO
Monaco Yacht Charter Destinations

Luxury Yacht Charters in Monaco and the French Riviera.
Monaco Yacht Charter Guide
Monaco
Monaco is famous for its glitz and glamour, the casinos, the world-famous formula-1 race track, several high-profile events, and high-end restaurants with the finest dining and some of the finest wines in the world. Luxury lifestyles, finest luxury yachts, designer boutiques, glamorous hotels, and white sandy beaches. Monaco is the ultimate playground for famous, Royal families, and celebrities from around the world.
Design your next Monaco Yacht Charter Experience
The luxurious city of Monaco is synonymous with luxury yachting. For many, Monaco is the superyachts home. Embark on a Monaco yacht charter to enjoy the finest superyachts in Europe. Monaco is the place to be for some of the world's biggest luxury events. Stunning natural beauty with glamorous atmosphere, superyachts, supercars, the finest restaurants, and champagne bars. Charter a Monaco yacht and enjoy the very best experience.

Monaco is unquestioned the summer playground for super yacht charters. From the world-known Monaco Grand Prix to its VIP nightlife, Monaco is the mecca of luxury for charter guests to enjoy. Its supreme location between the French Riviera and Italy attracts VIP guests and is ideal for a luxury yacht charter to its elegant shores. Glittering, glamorous, luxury and exclusive, a Monaco yacht charter offers the finest luxury yachting experience in the most famous and one of the best superyacht ports of the world. Looking for the best luxury yachts to charter in Monaco? Luxury motor yacht charter in Monaco, sailing vacation charters and cruises in Monaco by Finest Yacht Charter. Exclusive tips and luxury services, our luxury team of lifestyle managers and yacht advisors will help you make the most out of a private yacht charter in Monaco.
DISCOVER THE BEST YACHT CHARTER DESTINATIONS IN THE MEDITERRANEAN: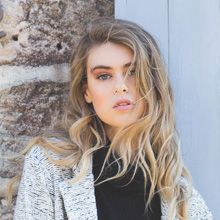 Finest Yacht Charter Monaco
Design your next yacht charter experience. Secure a Monaco yacht charter with Finest Yacht Charter for your upcoming vacations on the French Riviera.
Finest Yacht Charter Monaco