YACHT CHARTER SPAIN
Spain Yacht Charter Destinations

Luxury Yacht Charters in Spain & Balearic Islands.
Spain Yacht Charter Guide
Spain
Spain is a tourist destination overflowing with interesting attractions and the 3rd most visited country in the world. More than 300 marinas are ready to host a yacht in Spain. The Balearic Islands is the top yacht charter destination in Spain. Yachting hubs such as Barcelona and Marbella, with their modern marinas and the Balearic Islands, make cruising in Spain ideal. Enjoy a luxury yacht charter in Spain with endless experiences.
Yacht Charter Balearic Islands
The Balearics, in Spain's northern coast, is one of the great luxury yachting hotspots of Spain and the world. Mallorca (Majorca), the largest island, is known for its beaches, scenic coastline, and the Serra de Tramuntana mountains to the north. Mallorca, Menorca, Ibiza, and Formentera with a history stretching back to the ancient civilizations of Greece and Phoenicia thousands of years ago. Charter a yacht and discover sandy beaches, charming ports, and VIP nightlife.

Chartering a yacht in Spain on a Spain yacht charter vacation, you will discover some of the most beautiful places and destinations of the Mediterranean. A yacht charter with Finest Yacht Charter is the way to experience the best of Spain and the Balearic Islands, with a huge range of sailing, motor & super yachts for charter. Contact your Finest Yacht Charter yacht advisor for a personalized yacht selection.
DISCOVER THE BEST YACHT CHARTER DESTINATIONS THE MEDITERRANEAN: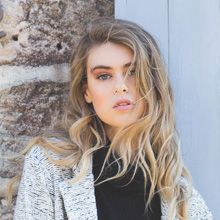 Finest Yacht Charter Spain
Charter a luxury yacht and explore Spain and the Balearic islands. There is no better way to explore Spain than on a luxury yacht charter. Mallorca, Ibiza, Formentera on board a luxury yacht.
Finest Yacht Charter Spain