YACHT CHARTER GUIDE
Finest Yacht Charter

Luxury Yacht Charter Guide - The basics
First time chartering a superyacht?
If you're new to the world of yacht chartering, a yacht charter is the process of exclusively hiring a yacht for yourself and your guests. Our guide will explain everything you need to know about how to charter a luxury yacht. There is no better vacation as a trip aboard a superyacht.
What to consider when charter a superyacht?
When chartering a superyacht you should consider the number of guests you want to bring on board, the amount of indoor/outdoor space you like on board and the on board amenities you desire.
Do all yachts come with crew?
From weekly superyacht charters to speed boats and daily motor yachts for charter, All charter yachts that we handle are crewed.
Food and beverages on the yacht?
The yacht crew will purchase all provisions for the yacht. Usually before embarkation asked and provided by the guests, advises what to buy, habits, menu preferences, water toys etc. The food is purchased with funds from the Advanced Provisioning Allowance (APA).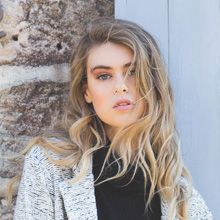 Finest Yacht Charter
Finest Luxury Group, we proud ourselves in providing an exemplary level of travel, lifestyle and wellbeing services in Europe & Worldwide.