FINEST YACHT CHARTER
Yacht Charter FAQ

Luxury Yacht Charter - Frequently Asked Questions
Chartering a Superyacht
Charter FAQS - The questions and answers about Yacht Charter
Why charter a yacht?
A yacht charter is by far the finest way to experience your luxury holidays in the Mediterranean and worldwide. Experience the finest level of service, privacy, and comfort onboard a superyacht charter in your most desired setting.
How to select a yacht?
Our special yacht advisors select the perfect yacht to charter, which meets your needs. No matter the type, holidays or corporate, family, friends or corporate, there is always a yacht to be found that can satisfy any requirement.
Should I charter a motor yacht or a sailing yacht?
Each type of yacht for charter is different and depends on the type of vacation and lifestyle you would like to experience.
Do I need a passport?
All guests onboard a yacht must have their passport on board at all times.
What about itinerary, routes, excursions?
Our luxury travel experts will create a tailor-made itinerary covering your every desire and lifestyle, and a yacht concierge will be 24/7 at your disposal to cover any last-minute request.
How long can I charter a yacht?
On most superyachts, the minimum time for yacht charters is one week. If you wish to charter a yacht for a long time (one month) it is preferred to book the yacht well in advance to ensure availability. If you wish to charter a yacht for one day or two, or for a yacht event, some superyacht owners will be happy to charter their yacht. We have the best relationships with many yacht owners, and we will find the best solution for any occasion.
Restaurant reservations and VIP club bookings?
Your yacht concierge will be 24/7 at your disposal to cover any requests. From VIP access to events, table reservations to the finest restaurants, beach clubs, to arranging uninhabited islands for private use.
What is APA? (Advance Provisioning Allowance)
APA is the way to provision the yacht for specific requirements. The way to pay for fuel or provisions for your trip is usually between 30% and 40% of your yacht charter fee. The yacht captain keeps all the receipts while you can check the expenditure level at any time. Any amount not used will be refunded at the end of the charter.
Can I have an event on a static yacht charter?
Yes, yachts can host luxury events and are the best way for corporate and private events, and of course, you can host more guests than yachts at sea. We will assist and organize throughout the whole process (berths, event management) and create a spectacular world-class event/party.
Gratuities: do I tip?
There is no obligation, but it is customary to pay 10% to 15% of the total charter amount to the captain, who will share it with the crew for you.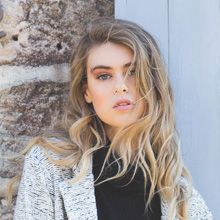 Finest Yacht Charter
Finest Luxury Group, we proud ourselves in providing an exemplary level of travel, lifestyle and wellbeing services.