YACHT CHARTER IBIZA
Ibiza Yacht Charter Destinations

Luxury Yacht Charters in Ibiza & Balearic Islands.
Ibiza Yacht Charter Guide
Ibiza
Ibiza nightlife and clubbing are legendary and one of the best places to party in the Mediterranean. Ibiza is world-known for being a party destination together with Mykonos. But this island also offers many historic attractions, as well as beautiful beaches and stunning scenery to yacht charter guests. Ibiza is a fun-filled yacht charter destination. All-night nightclubs, iconic clubs combined with world-class famous DJs. Ibiza is a unique island offering a variety of experiences to VIP guests.
Yacht Charter Ibiza & Balearic Islands
Yacht charter Ibiza and on the nearby smaller islands of Formentera and Espalmador. Discover idyllic bays of fine white sand, uninhabited islands, and many secret spots on a private yacht charter Ibiza. Morning cruises, yacht parties, sunset cruises, offering unique experiences. Enjoy a luxury yacht charter in Ibiza with endless experiences. With a luxury yacht charter, Ibiza combined with a visit to magical Mallorca you have the perfect itinerary for luxury yacht charter holidays.

A yacht charter with Finest Yacht Charter is the way to experience the best of Ibiza, with a wide range of sailing, motor & superyachts for charter. Contact your Finest Yacht Charter yacht advisor for a personalized luxury yacht selection.
DISCOVER THE BEST YACHT CHARTER DESTINATIONS THE MEDITERRANEAN: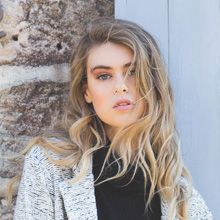 Finest Yacht Charter Ibiza
Charter a luxury yacht and explore Ibiza, the VIP hotspot. There is no better way to explore Ibiza than a luxury yacht charter. Mallorca, Ibiza, Formentera on board a crewed luxury yacht.
Finest Yacht Charter Ibiza