YACHT CHARTER FRENCH RIVIERA
French Riviera Yacht Charter Destinations

Luxury Yacht Charters in France and the French Riviera.
France & French Riviera Yacht Charter Guide
France & French Riviera
The French Riviera in Southern France is a yachting destination like no other and the most popular superyacht spot in the world. Finest locations in the South of France like St Tropez, Nice, Cannes, Ville Franche, Antibes and Monaco with the largest selection of superyachts to choose from. A yacht charter in France and the French Riviera combines art, history, gastronomy, luxury, and the world's most famous superyacht charter destination.
French Riviera Yacht Charter
Charter a yacht in France and float in complete luxury in the French Riviera coastline. The top charter Mecca of the Cote d'Azur runs from St Tropez to the Italian border. Cannes Film Festival, shopping in Saint Tropez, dining in Monaco, nightlife in exclusive clubs. Experience luxury lifestyle, cosmopolitan culture, and so much more on a French Riviera yacht charter. The French Riviera is considered the best luxury yacht charter destination in the Mediterranean and worldwide.

Chartering a yacht on the southern coast of France on a French Riviera yacht charter holiday, you will discover some of the most beautiful beaches and exclusive VIP destinations of the Mediterranean. A yacht charter with Finest Yacht Charter is the way to experience the best of the French Riviera coastline, the most popular luxury yacht destination worldwide, with a large range of luxury motor yacht charters. Charter from small crewed motor yachts to the largest private superyacht charters. Contact your Finest Yacht Charter yacht advisor for a personalized yacht selection.
DISCOVER THE BEST YACHT CHARTER DESTINATIONS IN THE MEDITERRANEAN: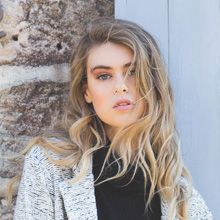 Finest Yacht Charter French Riviera
France's central location makes it the perfect gateway for a luxury yacht charter in other stunning destinations nearby. Charter a yacht and explore France, Amalfi Coast, Corsica and Sardinia.
Finest Yacht Charter French Riviera