YACHT CHARTER CROATIA
Croatia Yacht Charter Destinations

Luxury Yacht Charters in Croatia
Croatia Yacht Charter Guide
Croatia
Croatia's coastline offers 1244 islands, islets, rocks, and reefs, modern marinas with sailing, boats, and motor yachts for charter. Croatia is a tourist destination, bordered by Montenegro and Italy, a luxury yacht charter in Croatia could begin in several places. Discover hidden bays, and enjoy the charm and history of Dubrovnik.
Yacht Charter Croatia
Luxury yacht charters in Croatia. Charter a private yacht in Croatia for a truly unforgettable yacht charter vacation on the Adriatic Sea. Split, Dubrovnik, Hvar, Brac are just a few of the hotspots. Beautiful coastlines of the hundreds of islands in the Adriatic Sea, making Croatia a favorite destination for yacht charter vacations.

Chartering a yacht in Croatia on a Croatia yacht charter vacation, you will discover some of the most beautiful places and destinations of the Adriatic Sea. A yacht charter with Finest Yacht Charter is the way to experience the best of Croatia and the Adriatic Sea, with a huge range of sailing, motor & luxury yachts for rental. Contact your Finest Yacht Charter yacht advisor for a personalized yacht selection.
DISCOVER THE BEST YACHT CHARTER DESTINATIONS IN THE MEDITERRANEAN: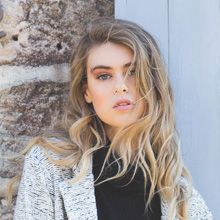 Finest Yacht Charter Croatia
Charter a private yacht and explore Croatia and the Adriatic Sea. There is no better way to explore Croatia than on a private yacht charter.
Finest Yacht Charter Croatia